Edet Joshua UDOH is a Professor of Agricultural Economics at the University of Uyo, Akwa Ibom State,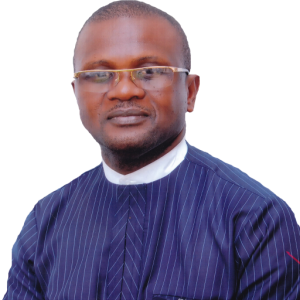 Nigeria. He graduated in 1994 from University of Calabar with a Second Class (Upper) Division Honors degree in Agricultural Economics and Extension. In 1997 and 2000, he obtained a Master's degree and a PhD degree in Agricultural Economics respectively from the prestigious University of Ibadan, Ibadan.
He is a trained Agricultural Economist who has published extensively in the area of production economics, welfare economics, rural development issues, poverty related issues, impact assessment and agricultural efficiency. Specifically, he has authored over hundred (100) peer reviewed papers in both national and international reputed journals and conferences proceedings.
He has served as Head in the Department of Agricultural Economics and Extension and as a Vice Dean in the Faculty of Agriculture, University of Uyo. Prof. E. J. Udoh has also served as a Visiting scholar and Subject Matter Advisor at the Shell Petroleum Development Company, Editor, Nigerian Journal of Agriculture, Food and Environment, and as External examiner in Agricultural Economics to several Institutions in Nigeria. He has consulted for Federal Ministry of Agriculture, Nigeria, World Bank, UNIDO, FADAMA III project, MPP6-EU Project, UNICEF and IITA.
He also served as the Director, School of Continuing Education, University of Uyo and editor of Nigerian Journal of Agriculture, Food and Environment (NJAFE). Currently, he is a member of the University of Uyo 8th Governing Council and Chairman, The Apostolic Church Theological Seminary, Obot Idim Nsit, Akwa Ibom State and Chairman, Technical Committee on Agriculture and Food Sufficiency, Akwa Ibom State, Nigeria.
Prof. E. J. Udoh is a native of Ibiono Ibom LGA, Akwa Ibom State. He is an ordained Elder of The Apostolic Church, Nigeria whose passion is in youth ministry and Bible teaching. He is married to Julie and has Lemuel, Zemirah and Jeursha as his children.